Spring Festival is the Chinese New year according to the lunar calender and this year - 2002 it was February 11th to 13th.
This Spring Festival we celebrated with our family in the mountain village south of Puqi where they live. The days leading up to 11. Feb. were hectic with preparations. Families were shopping for good food, snacks and new clothes for the children. The streets in the small town of Zhao Li Qiao were jammmed with people for many days before the festival. Everybody is trying to reach home from afar and we felt the same atmosphere as during Christmas in the west.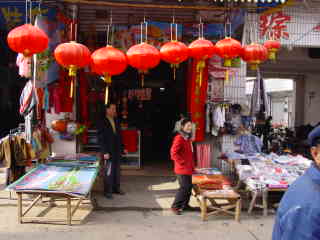 Chinese red lanterns, tablets and other festival items outside a shop in Zhao Li Qiao.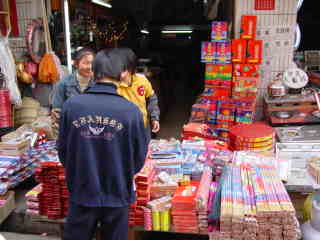 Plenty of firecrackers for sale.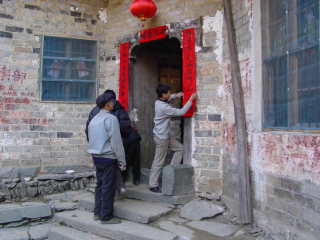 Sherri's father and nephew's glue the tablets to every doorpost in their villagehouse.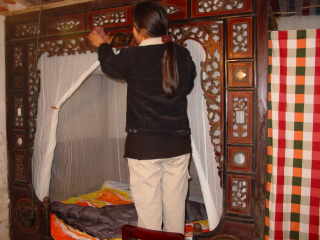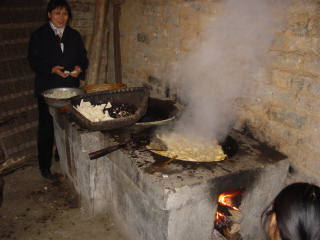 Preparations also include a lot of cleaning work and cooking, because spring festival days are supposed to be relaxing and free from hard work.